---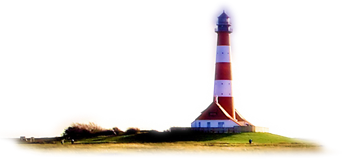 Ask about our complimentary review

Contact us
(706) 669-4466


Cost Effective Nursing Home Planning Services
After your free phone consultation, we will send you a detailed
Medicaid Questionnaire to complete. At our initial conference, we will
review the Questionnaire, ask additional questions about your family,
financial situation, and explore various options and techniques.
Following this meeting, we will reconsider all available planning options,
run financial calculations, and prepare a comprehensive and
customized Asset Protection Plan for you. At the follow-up meeting
you will implement the recommended strategies to help you protect
your assets and preserve your wealth. We will also answer any
questions about your Asset Protection Plan.
How Are We Different?
We charge reasonable fees. Our fees are usually less than a
single month's nursing home expense. Our planning process typically
saves our clients many times the initial fee and also helps obtain
Medicaid coverage for the family member.
With over 20 years experience. Advisor Riblet has specialized in
Retirement and Estate Planning for most of his 20 plus years.
We assist in asset transfers required by your plan and will
coordinate with your Attorney to make sure transfers are
completed. We just don't hand you our recommendations and send
you on your way. Follow-up is vital and we take care of that for you.
Asset Protection Group is dedicated to serving senior citizens and
families throughout Georgia. Because of our in-depth knowledge of the
Medicaid system, we develop strategies to help many families protect
their home and life savings.
John, a WWII veteran, was recently
admitted to a nursing home.
Emotionally, this was a very difficult time
for his wife, Doris, and their adult
children. In addition, financial pressures
were mounting because of the high cost
of John's care. Doris was worried that
she might not have enough money to
live on, that her life savings would be
used up and that there wouldn't be
anything left to pass on to the children.
Fortunately, for Doris and her family, the
social worker suggested they get help
from an experienced Advisor.
Medicaid & Your Rights
Typically, government Medicaid
employees do NOT suggest ways that
help applicants preserve their financial
resources. Worse, they cannot be held
liable for giving you the wrong advice!
Many times, applicants are ill-advised to
spend down their assets. Asset
Protection Group will show you how to
exercise your rights to protect your
asset and preserve your wealth.
If you get the wrong information
about Medicaid... It could cost you
your home and life savings!